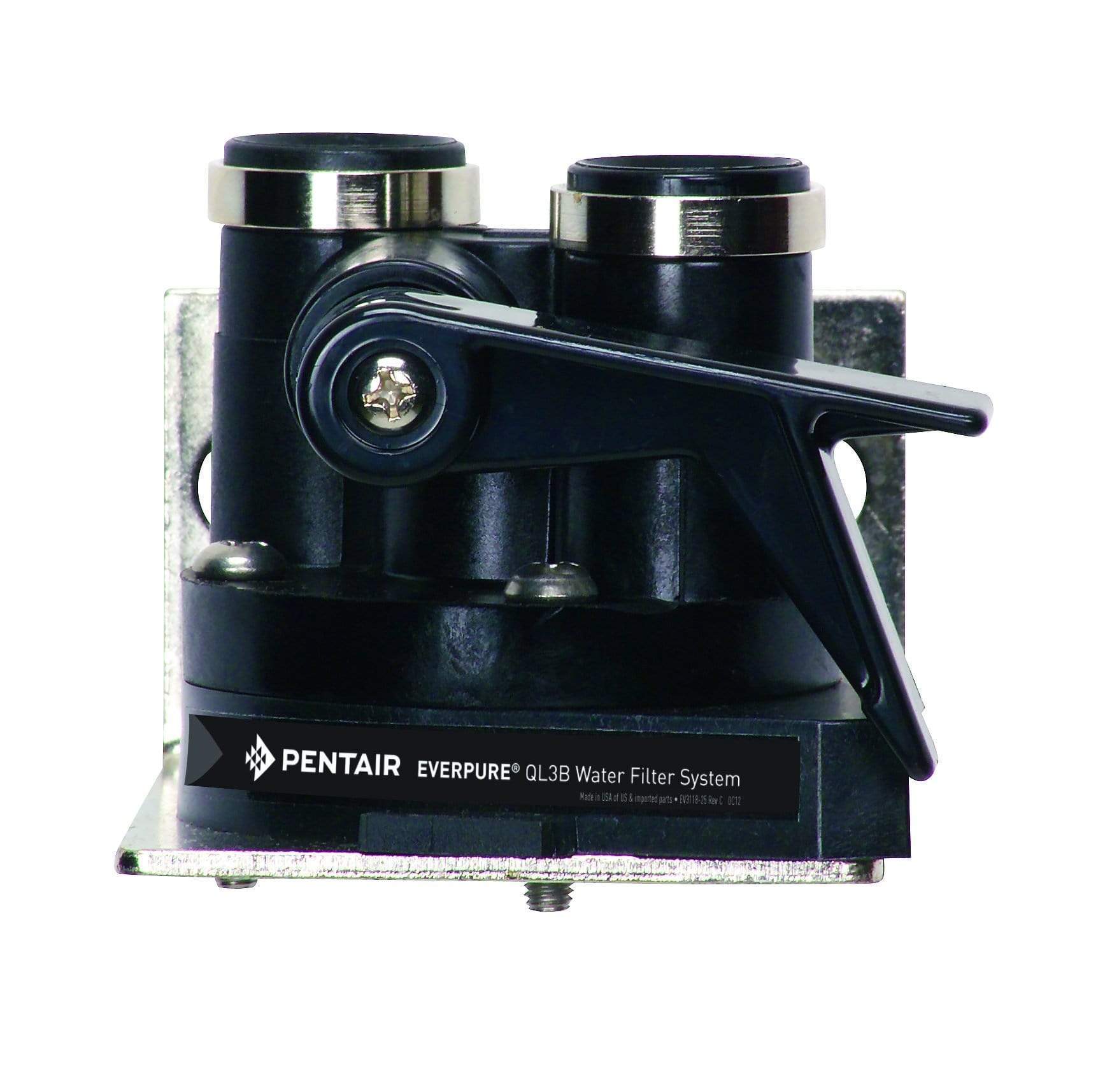 Commercial quality water filter head exclusively for Everpure filter cartridges

Low cost, low profile

Built in shut off valve

Mounting bracket

3/8" NPT connections

Comes with five-year manufacturer's warranty
Our Guarantee:

Your satisfaction, with our products and service, is of paramount importance to us. If you have any issues whatsoever, please send us an email or better yet, hop on our Live Chat. We will take care of you. Thank you.
Here is a link to learn more about warranty & returns.