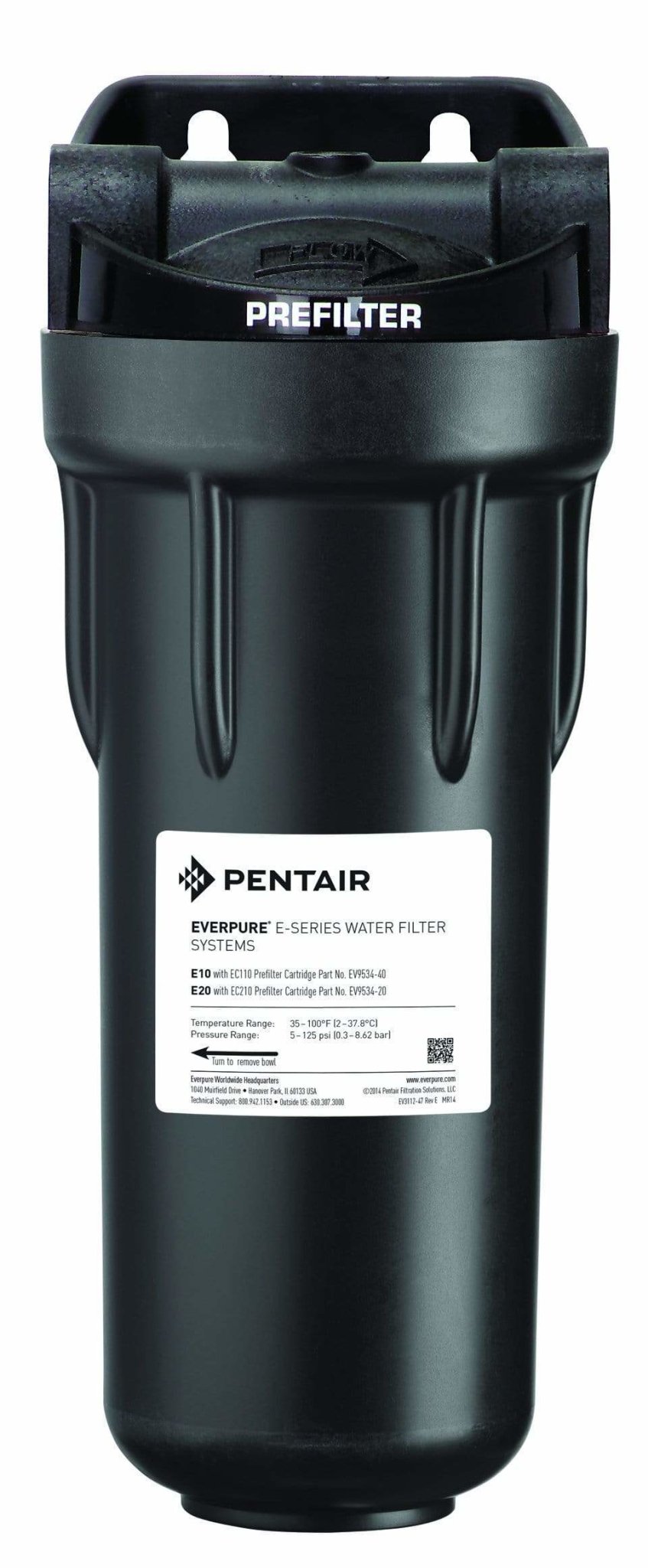 Application: Prefilter for heavy Sediment 
Prefilter system for foodservice applications.  Helps protect finer filters and maximize filter life.  An economical workhorse to protect your investment. Replacement cartridges are very economical and you can pick and choose what micron rating you want.
The system comes with a 10-micron cartridge.  Our replacement cartridge is part #EV953412 EC110.
Specs:
Maximum Flow: 6.0 gpm (22.7 Lpm)
Working Pressure: 10 - 125 psi (0.7 – 8.6 bar), non-shock
Max. Temp: 35 - 100°F (2 - 38°C)
Inlet Outlet Size: 3/4"
Dimensions: H: 12.44" W: 5.16 D: 5.5" 
Specs Sheets:
Our Guarantee:
Your satisfaction, with our products and service, is of paramount importance to us. If you have any issues whatsoever, please send us an email or better yet, hop on our Live Chat. We will take care of you. Thank you.
Here is a link to learn more about warranty & returns.