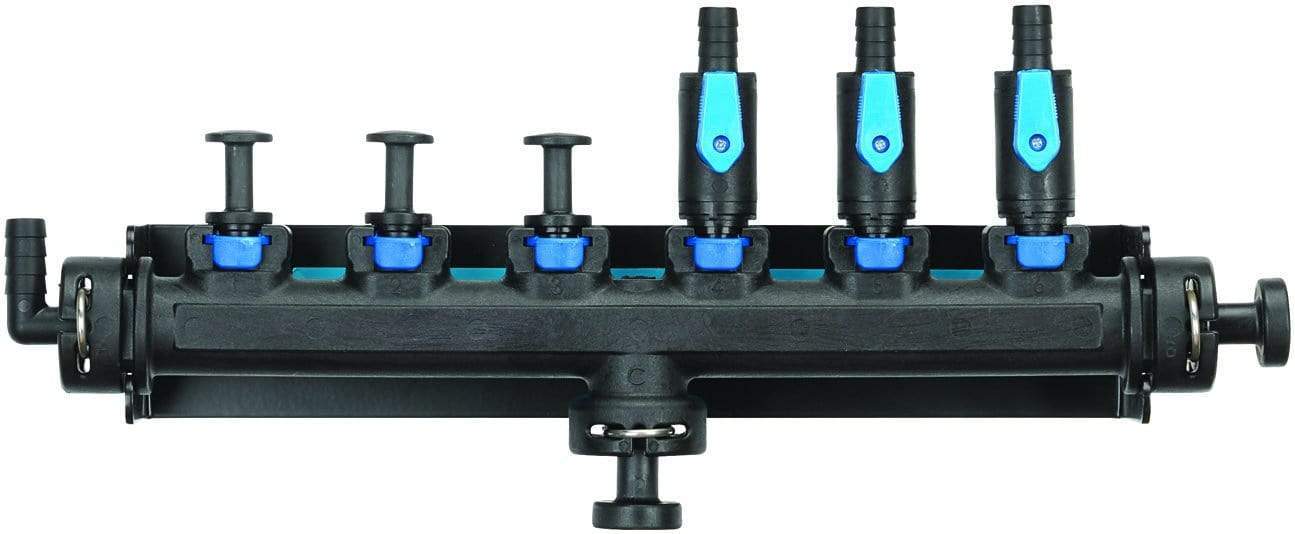 Water lines can be difficult to identify and trace to water using equipment, increasing service time and costs, not to mention frustration.
Everpure SimpliFlow manifolds make water line organization simple, organized and tidy!
Features:
Three inlets 
Six outlets
Manages a single water quality loop
Spec Sheets:
Our Guarantee:
Your satisfaction, with our products and service, is of paramount importance to us. If you have any issues whatsoever, please send us an email or better yet, hop on our Live Chat. We will take care of you. Thank you.
Here is a link to learn more about warranty & returns.